Simulated Photomechanical Printing and Archiving¶
Introduction¶
PLEASE NOTE: This notebook is a companion piece to Erasing the Historical Record by Lyneise Williams of the VERA Collaborative. Visitors will want to begin by reading that page for an in-depth exploration of the historical context through glamor images of black athletes.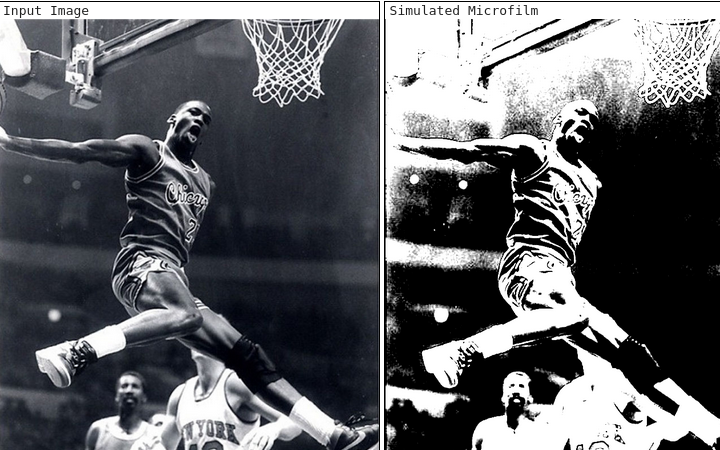 This notebook was created to illustrate the often disparate impact of printing and archiving on photographs of black and brown people. The notebook one a part of a larger research initiative within the VERA Collaborative. Their website and the archival erasure page in particular offer much more extensive information and historical context for these demonstrations. Developer Gregory Jansen is affiliated with the Advanced Information Collaboratory.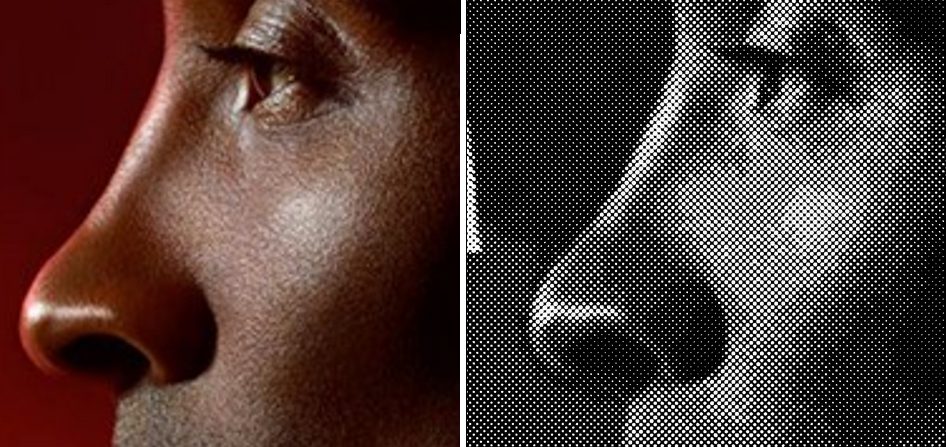 In this notebook we simulate several photomechanical printing and archiving processes using digital images and computer graphics techniques. The simulations are necessarily approximate, but they are adequate to illustrate and compare photo printing technologies, such as halftone, including the often disparate impacts of these processes on the representation of people of color.
Python Image Library (PIL)
Interactive Jupyter Notebook Widget (ipywidgets)